How Our Legal Services Can Help You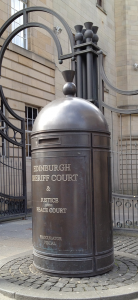 We specialise in criminal law and nothing else. We are routinely instructed by clients to represent their interests in respect of the following:
Appeals, Assault, Breach of Bail Conditions, Breach of Community Service / Probation Order, Breach of the Peace, Drugs Offences, Embezzlement, Extradition, Firearms Offences, Fire-raising, Fraud / Theft / Robbery, Internet Offences, Unpaid Fines, Money Laundering, Murder, Offensive Weapons, Perjury, Sexual Offences, Road Traffic Offences.
Our expert criminal lawyers can help with all aspects of the criminal process.
Access to Legal Aid
As solicitors we are regulated by the Law Society of Scotland and we are registered with the Scottish Legal Aid Board and as a law firm we are eligible to provide legal aid.
We can help you determine whether you are entitled to Legal Aid and are happy to offer a free initial consultation, no matter what your circumstances might be. Many people who are in employment still qualify for Legal Aid.
Our criminal law solicitors are available 24 hours to ensure that you can access representation in emergency situations.